Tue Aug 6 '19 Announcement
about 3 years ago – Tue, Aug 06, 2019 at 08:19:12 PM
Just a quick word to say...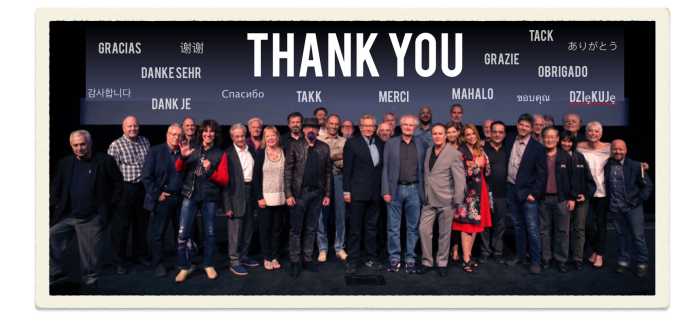 The #DS9Doc was released today into world at large on home video (well, ok, North America & Europe for now -- but more regions coming very soon!), and we are touched by the wonderful words of support for Deep Space Nine and of course for the documentary itself.


We couldn't be more grateful to have shared this experience with all of you, and we thank you, truly, for helping make this film a reality.
Some quick updates for those who might have missed them previously on social media...

SDCC 2019 Panel Is Online!
For those not able to attend this year's San Diego Comic Con International in person, our partners at Shout! Factory have put up an archived version of the FULL Deep Space Nine Documentary Panel, featuring Andy Robinson (Garak), Cirroc Lofton (Jake), Aron Eisenberg (Nog), Chase Masterson (Leeta) and Penny Johnson Jerald (Kasidy), along with filmmakers Ira Steven Behr, David Zappone and Kai de Mello-Folsom...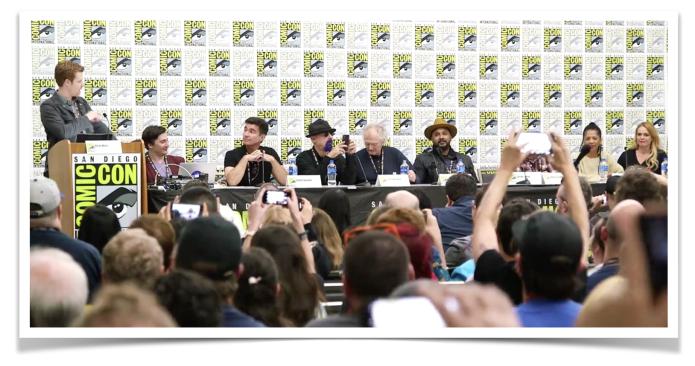 CHECK OUT THE FULL PANEL ON SHOUT! FACTORY TV
A RECAP FROM STLV 2019
Much of our team was out last week at Star Trek Las Vegas, and had a great time seeing a lot of our old convention friends and making new ones. David, Kai and Joe joined our #DS9 guests Andy Robinson, Nicole de Boer and Jimmy Darren onstage for a panel on Thursday.


A brief recap of the panel can be found by clicking below or visiting StarTrek.com.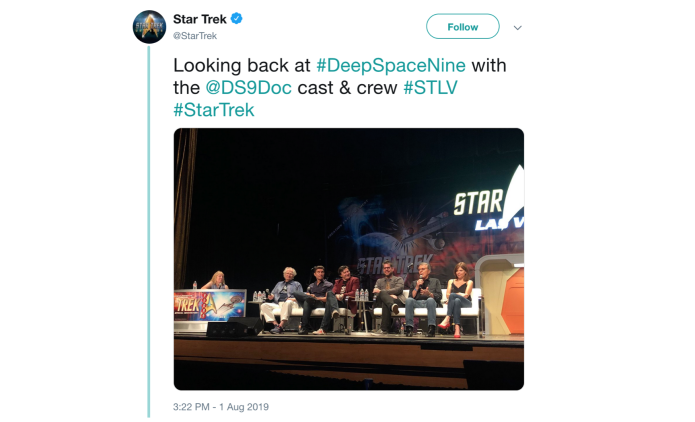 StarTrek.com #DS9Doc Panel Article
POSTERS & SOUNDTRACK
Now that disk shipments are completed, we're in the process of packaging our posters. Please be patient with us as these take a bit more time to prepare and ship. You'll receive a NEW tracking email notification once your package(s) go out.
If you haven't bought a BACKER NAMES poster, there's still a little time left to pick one up (and have a shot at getting a signed on from Ira Steven Behr!).
And for those asking about the music -- our film's original soundtrack is being released later this year through a partner record label company. Once details of that are settled and public release is announced, we'll be sending out digital redemption codes for backers who were eligible for a free copy during our Indiegogo campaign challenge. We'll also announce it here and on our social media for friends and family who may have missed out!
Stay tuned for details on both of those items soon.
In the meantime, we hope you'll continue to talk up the film to your friends family, hey, even strangers. We've made a huge splash throughout this whole process and definitely turned some heads. We may be nearing the end of our story, but Star Trek: Deep Space Nine will continue to live on.


Who knows where it will go from here.
- The #DS9Doc Team