Tue Apr 11 '17 Announcement
over 5 years ago – Tue, Apr 11, 2017 at 02:13:54 PM
Last chance for SURVEYS!
Just a friendly reminder that this is the LAST WEEK to update your BackerKit surveys. DON'T WAIT! These surveys are vital in ensuring that your perks are correctly delivered, and give you the option to list your name for the credits, provide scheduling preferences, update T-Shirt sizes, and much more (depending on your reward level).
 
Even if you've already filled out your survey, you can still update your responses until April 15th by going to the original link that was emailed out last month. Or, take this final opportunity to add one of our exclusive add-ons like the T-Shirts and DS9 Lapel Pins (last chance to add them before we go into production!).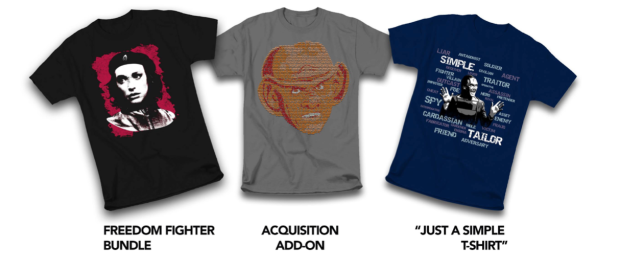 (Of course, you'll be able to update your mailing address throughout the coming months by returning to your BackerKit survey, and we'll be updating you with delivery estimates and reminders prior to shipping for any physical items).
 
New Filming is underway!
Thanks to you, we've had an incredible month following completion of the Indiegogo campaign which included the first round of our latest on-camera interviews with cast & crew!
 
We've been honored to have a number of familiar faces, old friends (and new!) back in the studio, and we've got plenty more lining up for our next round. True to our stretch goals, we've also just filmed an enlightening roundtable with VFX & Design legends Mike & Denise Okuda, Dan Curry, and Doug Drexler... the last of whom even celebrated his birthday on set with us!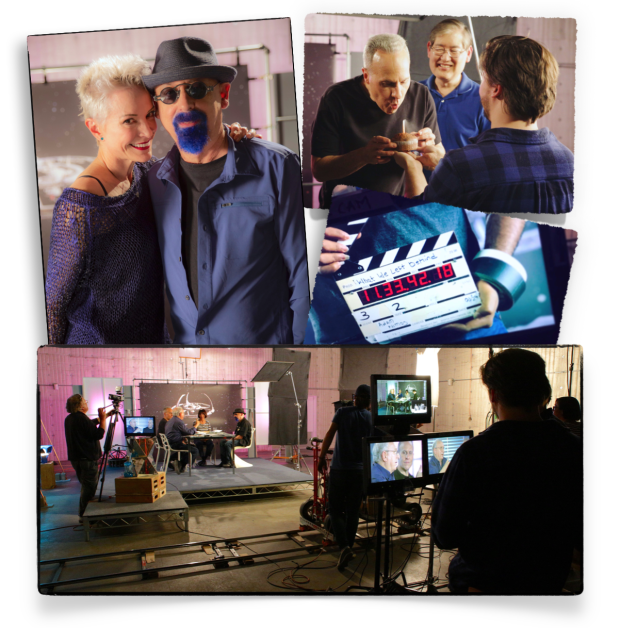 Suffice to say, we could spend years talking to the many important people who made up DS9, and would never be able to capture everyone, but we're energized by the positive response and shared love from all of our interviewees and are looking forward to the challenge of putting these stories into a cohesive, entertaining documentary film.
 
We hope you're already following us on social media for the latest updates, and we will be in touch after surveys close (this SATURDAY, April 15th!) with more information on shipping & rewards fulfillment.
 
Stay tuned, and keep making some noise for DS9!
 
- The #DS9Doc Team